The Chamber of Commerce Swiss Ghana (CCSGH) is an association under Swiss law, independent and non-profit organisation, with the aim of developing trade and economic relations between Switzerland and Ghana.
Trade and Business Development: 
Facilitate and accelerate trade and business development in both countries.
Networking:
Develop relationships between our members and the business community.
Advocacy:
Encourage economic, commercial ties and investment relations between Switzerland and Ghana. 
1. STABLE DEMOCRATIC CLIMATE
Ranked as the most stable political environment within the West African sub region and eighth in Africa, Ghana has established democratic institutions and systems to ensure good governance and rule of law in the country – Africa Country Benchmark Report (ACBR, 2018)
2nd Best Judicial system in West Africa measured by rule of law – World Justice Projects CWJP) Rule of Law Index 2021
1st in West Africa & 2nd in Africa (Global Peace Index 2021)
2. EASE OF DOING BUSINESS
Ranked one of the best places for doing business in West Africa according to the Ease of Doing Business Report 2020
Best destination for investment in West Africa & 3rd on the continent (AT Kearney Global Services Location Index 2021)
Most competitive economy in the West African sub-region and 11th in Sub Saharan Africa (World Economic Forum Global Competitiveness Index 2019)
1st FDI destination in West Africa & 4th in Sub-Saharan Africa (EY Attractiveness Program, October 2018)
3. ACCESSIBILITY
Geographically closer than any other country to the centre of the earth. An average of 8 hours of flying time to Europe and the Americas (World Population Review (WPR))
World-class airport [Kotoka International Airport) adjudged the best airport in West Africa and the best in Africa for airport service quality, with the capacity to serve 2-5 million passengers per annum.
Home to one of West Africa's largest ports – Tema Port, which is centrally located in West Africa and has been upgraded to handle 3.5 million TEUs)
Good network of trunk roads and excellent financial services
Immediate access to the over 370m market size of the Economic Community of West African States (ECOWAS)
Access to the African Continental Free Trade Area (AfCFTA) market of 1.3 billion people across Africa, with a combined Gross Domestic Product (GDP) of $3.4 trillion
4. COMPETITIVE AND EDUCATED
Availability of skilled and trainable labour.
One of the most competitive minimum wages in the West African sub-region at GHS 12.53/ $2.11 per day.
One of the highest literacy rates in the West African subregion. The adult (15 years or older) literacy rate being 79% (World Bank Group)
 5. STONG RESOURCE POOL
No 1 gold producing country in Africa.

2nd largest cocoa producer in the world
3rd largest bauxite reserve in Africa with an estimated reserve base of 900 million tonnes is valued at $50millon in its raw state and at $400 billion refined.
Over 150 million tons of Iron deposit and over 60 million tons of Manganese
Over 189 thousand barrels of oil are produced daily.
8 trillion cubic feet of natural gas reserve
5million hectares of arable land
4million hectares of cultivable land & 228,792 hectares of irrigable land
560km of pristine coastline which is equivalent to 350 miles.
Investment opportunities in Ghana
Agriculture and Agro-Processing
Agriculture is an important part of Ghana's economy and contributes roughly 20% of the Gross Domestic Product.
The ICT sector is a viable industry for investment due to Ghana's infrastructure dynamism, periodic technological upgrades, and requisite know-how.
Energy and Renewable Energy
The energy sector is the lifeline in the development of any nation.
Mining and Mineral Processing
Mining in Ghana predates the colonial era which is how the country earned its name the Gold Coast.
Ghana is an emerging oil and gas producer with enormous potential and with over 10 years of commercial production since December 2010.
Ghana's recreation and tourism sector has experienced rapid growth in the past years and recognized by government as one of the economic pillars for developing beyond aid and creating jobs in the country.
The Country – Republic of Ghana
Capital City – Accra
Official Language – English
Currency – Ghana Cedi (GHS)
Nominal GDP – US$ 68.4 billion (December 2020)
GDP Growth Rate – 6.6% (Q3 2021)
Inflation – 13.90% (February 2022)
Exchange Rate – US$ 1.00 to GHS 6.50 (February 2022)
Minimum Wage – GHS12.53 (December 2020)
Prime Rate – 14.5% (March 2021)
Population – 30.8 million (provisional report, GSS, Sept. 2021)
Population Growth Rate – 2.39%
Land Size – 238, 533 sq. km
Climate Tropical General – (21-30 degrees Celsius)
Type of Government – Constitutional Democracy (Executive, President, Cabinet)
Combining a conducive business environment, committed and progressive government-private sector participation, political stability, transparent regulations, and a thriving private sector, Ghana presents one of the continent's most favorable economic environments for investors seeking to do business in Africa.
Ghana abounds with investment opportunities and the government is committed to implementing policies that reduce the general cost of doing business to help investors establish and expand their operations.
(provisional report, GSS, Sept. 2021)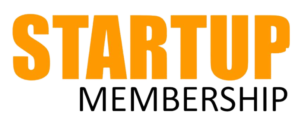 CHF 300.-/year Startup, entrepreneurs with employees between 1 and 3 employees.

CHF 150.-/year for individuals.
CHF 1000.-/year for associations or non-profit organizations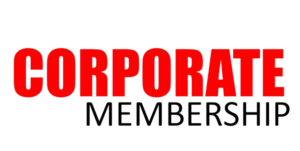 CHF 1,200/year for small businesses based in Ghana

 

(<50 employees)

CHF 2,000/year for small businesses based in Switzerland (<50 employees)

CHF 2,000/year for medium-sized businesses in Ghana

 

(<250 employees)

CHF 3,000/year for medium-sized Swiss companies

(<250 employees)

CHF 5,000/year for large companies

(more than 300 employees)
Networking: The Chamber of Commerce Swiss Ghana provides a platform for members to connect and network with other businesses, not just in Ghana but also in Switzerland. Members can participate in events, meetings, and conferences to establish business relationships with potential partners, clients, and suppliers.

Access to Information: The Chamber of Commerce Swiss Ghana can provide members with valuable business information on markets, regulations, events, and commercial opportunities in Ghana and Switzerland. Members can also benefit from market analysis and economic reports to better understand the local business environment.

Advocacy:The Chamber of Commerce Swiss Ghana can help members advocate for their interests with local, regional, and national authorities in Ghana and Switzerland. It can also assist businesses in resolving issues related to regulations and public affairs.

Training and Professional Development:The Chamber of Commerce Swiss Ghana can organize training and workshops to help businesses develop their skills and improve their performance. It can also offer business consulting services to help businesses grow and expand.

Visibility:The Chamber of Commerce Swiss Ghana can offer increased visibility to member businesses through its events, publications, and other communication initiatives. Members can use these platforms to promote their activities and products to a wider audience.

Access to Partners and Resources: The Chamber of Commerce Swiss Ghana can help businesses find commercial partners and local resources such as suppliers, distributors, and service providers.

Business Opportunities: Membership in the Chamber of Commerce Swiss Ghana provides access to a network of businesses, including Swiss companies operating in Ghana, which may create new business opportunities for members.